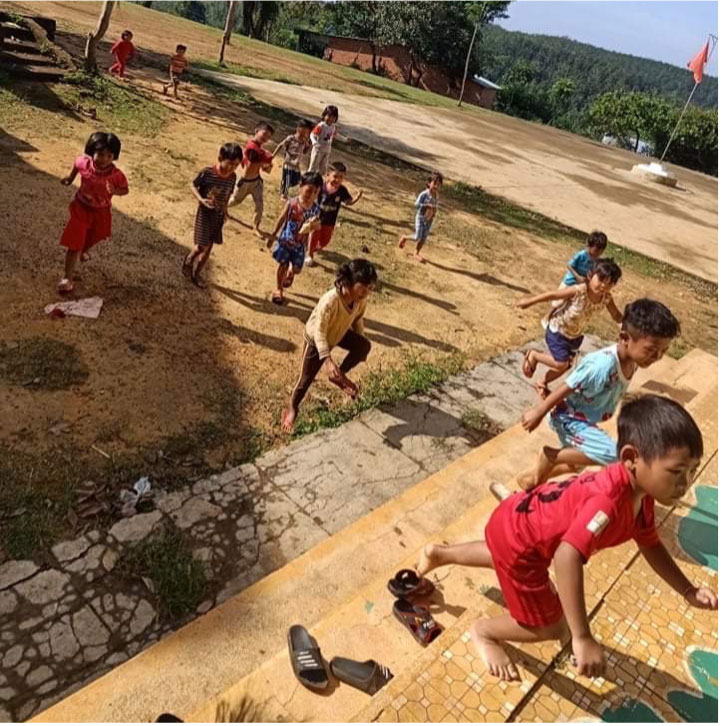 Vietnam project
In 2022, the Trivium Foundation started a project in one of the communities included in Rhumveld's cashew nut supply chain. Together with our local partner Target Agriculture Vietnam, we investigated the possibilities to improve the farmers' livelihoods and their families located in the hill of Sok Bu Nhui, Doan Key Hamlet, and Duc Phonh district within the Bihn Phuoc province.
The results showed us that the conditions for a decent education, including a building and infrastructure, are lacking for 75 students leading to exposure to intense sun, heat, and rains due to the severe weather conditions within this region.
Construction the school
The Trivium Foundation plans to build and renovate the school within six months. By working together with our local partner Target Agriculture Vietnam, we aim to ensure quality education, including educational materials, well-ventilated classrooms, toilets, playgrounds, and fences. The new facility can even provide technical and vocational training opportunities to farmers in the future.
Please let us know if you would like to receive more information about this project.